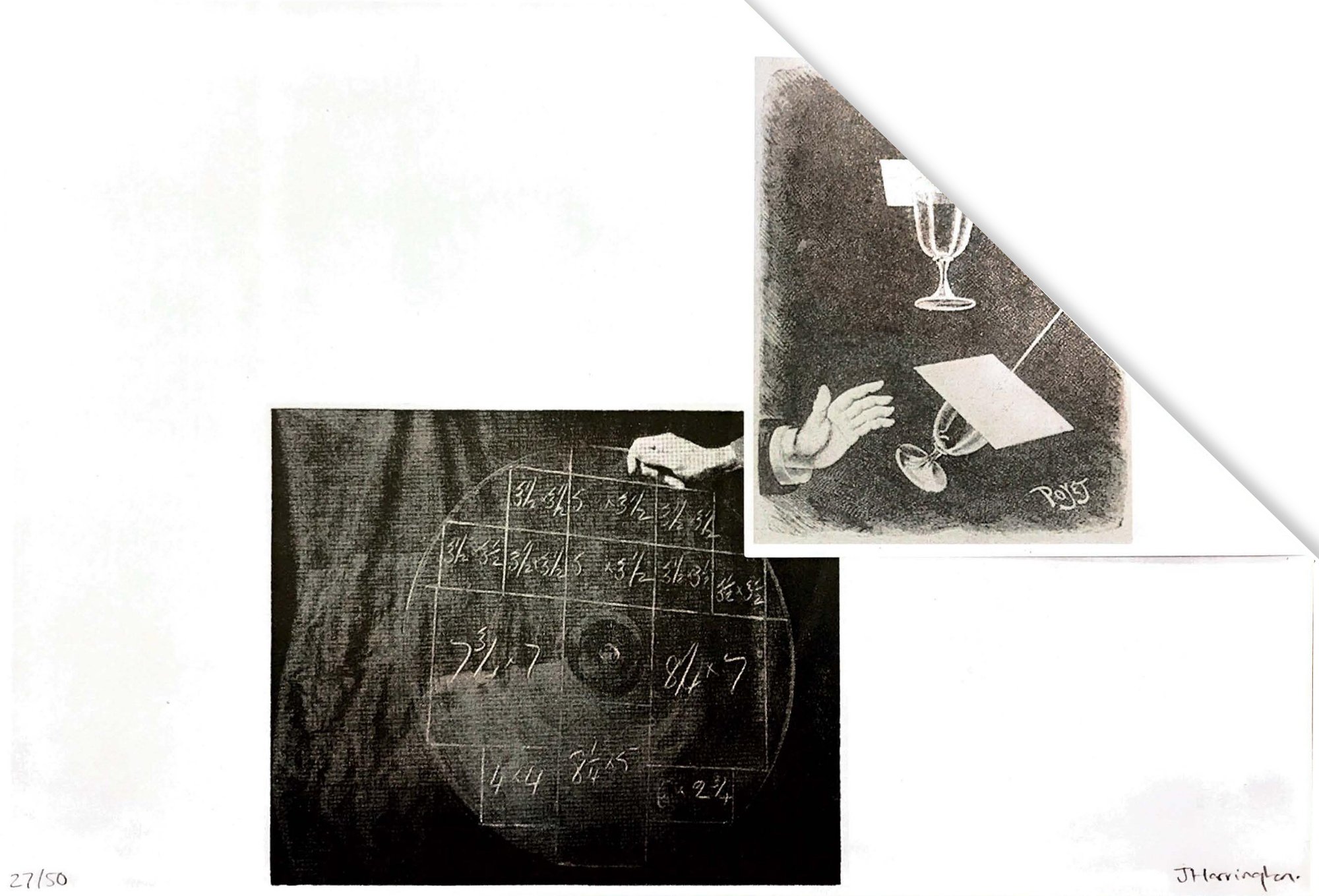 Studio Print | Jerome Harrington
The S1 Studios Print Portfolio presents limited edition artworks produced by artists based at S1 Artspace.
Jerome Harrington's practice is interdisciplinary in nature and often draws from his background in glass making. These explorations are manifest through a wide range of outputs including the production of new objects, short films, critical writing, and projects which involve complex collaborative dialogues and curatorial roles which aim to incorporate the subjective voices of other practitioners into the research.
Individual prints are available for £40 each or the full Portfolio is available for £180. All proceeds raised support our Artist Professional Development Programme. The production of each print has been generously supported by Rupert Wood, APG Works, Sheffield.
For more information please contact sales@s1artspace.org
To collect in person please use discount code 'PICKUP' and postage will be removed at checkout. 20% VAT is included in price listed above.