S1 Artspace is an arts organisation based in Sheffield that actively supports the production and presentation of new work and ideas. Based in the heart of the Park Hill Estate, we provide an annual public exhibitions and events programme, alongside our studios for artists and creative businesses based in Sheffield.

Established in 1995 by artists living and working in Sheffield, we've grown from a modest, voluntary-run studio complex above a thrash metal nightclub in 1995, to an organisation now based at the largest listed structure in Europe.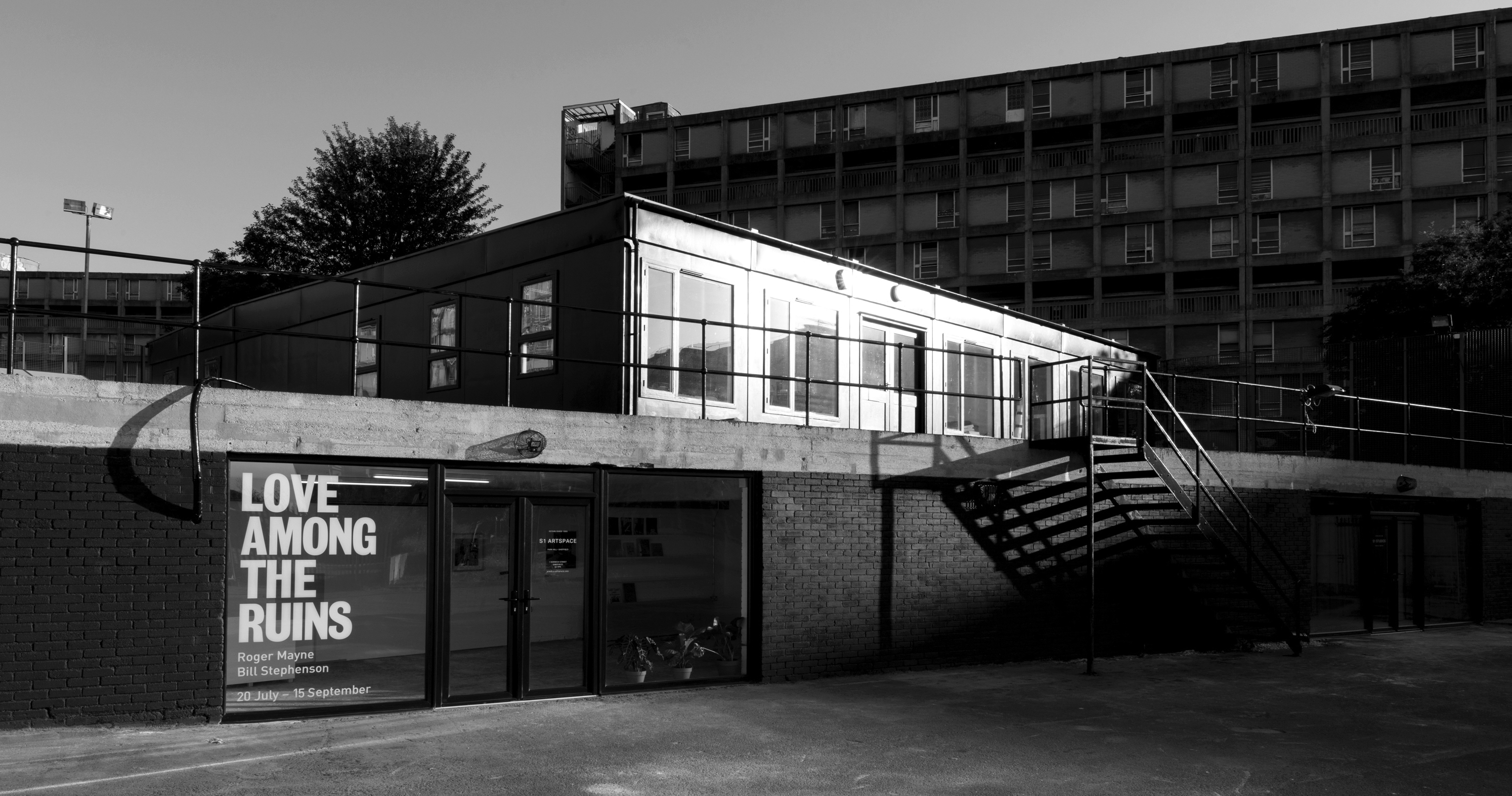 We provide studio space for artists at varying stages in their career, from recent graduates to established artists working internationally. Since 1995, we've supported over 400 artists through our studios including Sheffield Hallam University's PhD Research Studio and MFA & BA Fine Art Project Space. Artists based at S1 have been selected for the Venice Biennale, New Contemporaries, British Art Show, Yorkshire Sculpture International and regularly exhibit their work worldwide.

Through the exhibitions programme, we have commissioned over 85 new works and presented work by over 600 artists, including six Turner Prize winners and a further seven nominees. Our programme has included major solo exhibitions of new commissioned work by Ilona Sagar, Resolve Collective, Assemble, Eva Berendes, Nicolas Deshayes, Michael Fullerton, Jennifer West and Haegue Yang; and group exhibitions presenting work by artists including Michael Dean, Ryan Mosley, Cally Spooner, Hito Steyerl, Jessica Warboys and Nicole Wermers.

We regularly work in collaboration with other organisations and individuals to realise our work. Most recently this has included partnerships and collaborations with RIBA, The Henry Moore Institute, University of Sheffield, Bloomberg New Contemporaries, Sheffield Hallam, Glasgow Sculpture Studios, Site Gallery, DocFest, Wysing Arts Centre, Sheffield Hallam University, Studio Voltaire, Spike Island, Eastside Projects and Museums Sheffield.

Now based at the Grade II* listed Park Hill estate, S1 is embarking on a major step change for both the organisation and Sheffield. We have a long-term ambition to expand our work at Park Hill and are currently working on plans to make this a reality. Since relocating to Park Hill in 2015, our programme aims to lay the artistic and organisational foundations upon which to build S1's vision of establishing a new flagship venue for the arts that will contribute towards the cultural landscape and offer in Sheffield.