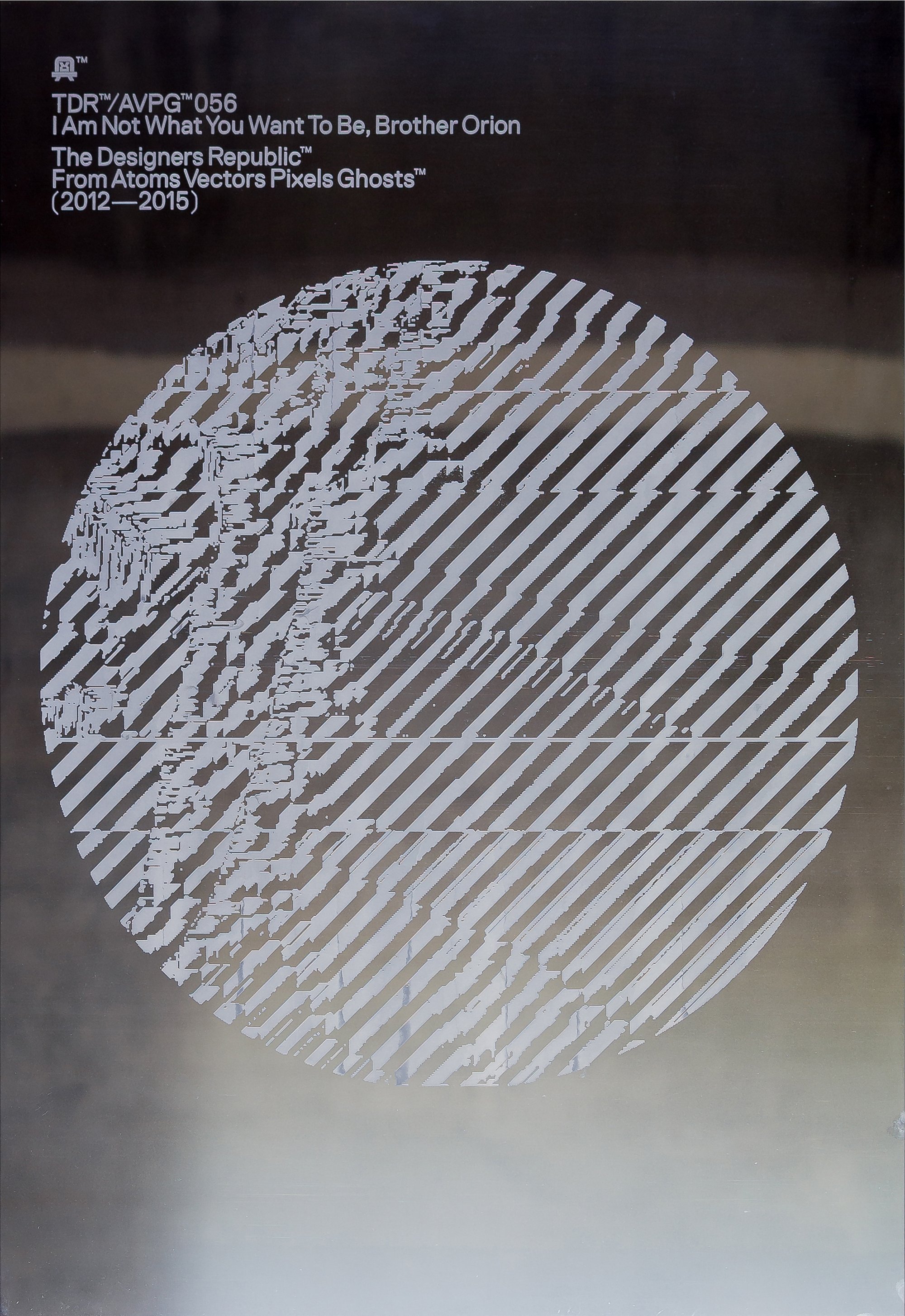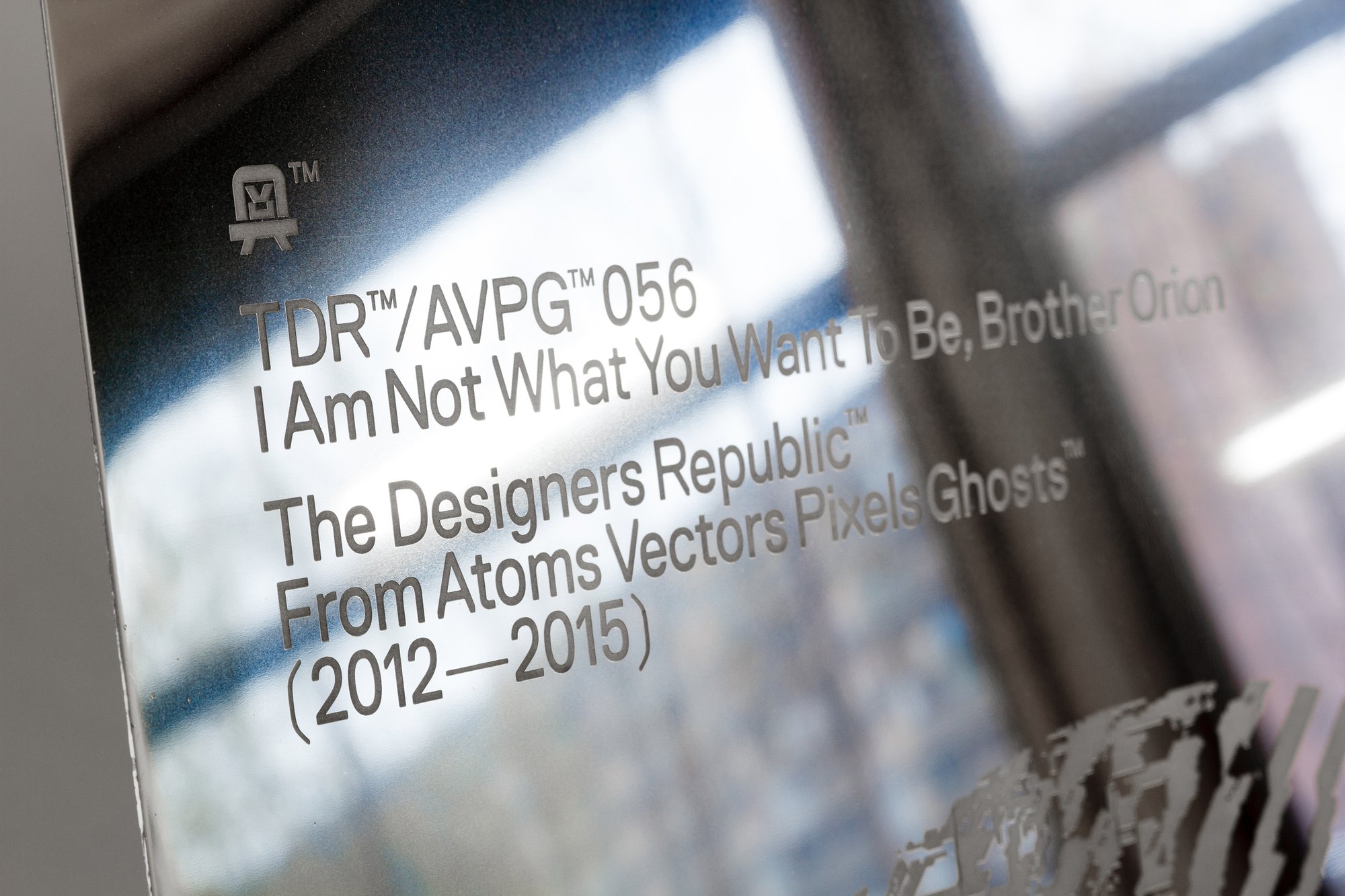 The Designers Republic | Edition
THE DESIGNERS REPUBLIC™
Atoms Vectors Pixels Ghosts™
TDR™/AVPG™056
I Am Not What You Want To Be, Brother Orion, 2015
700 x 485 mm
Etched steel
Edition of 45 + 5 AP
Etched into sheet-steel, this unique edition is part of the Atoms Vectors Pixels Ghosts™ project which launched at S1 Artspace in March 2012 and is available exclusively through S1.
The Designers Republic was founded by Ian Anderson in 1986; they have exhibited internationally with selected exhibitions including: AVPG™ Unirii / Mokum / MAL, Timisoara (2015); AVPG™ C23' Complex 23, Heilbronn (2015); AVPG™ (Glitchmare on Sheaf St), Sheffield (2014) We Design The World, Typopassage Timisoara (2014); Ian Anderson/TDR™ — Up Over Down Under™, No Vacancy, Melbourne (2013) and AVPG™ (Premix), S1 Artspace, Sheffield (2012).
This edition should be hung securely using panel pins. Instructions will be included with your edition.
Please note that prices will increase as the edition sells out. Shipping within the UK is £25 and to the rest of Europe is £30, more shipping quotes are available upon request.
To collect in person please use discount code 'PICKUP' and postage will be removed at checkout. 20% VAT is included in price listed above.
For further information please email: sales@s1artspace.org
ON SALE! Offer lasts until Friday Dec 13th 2019