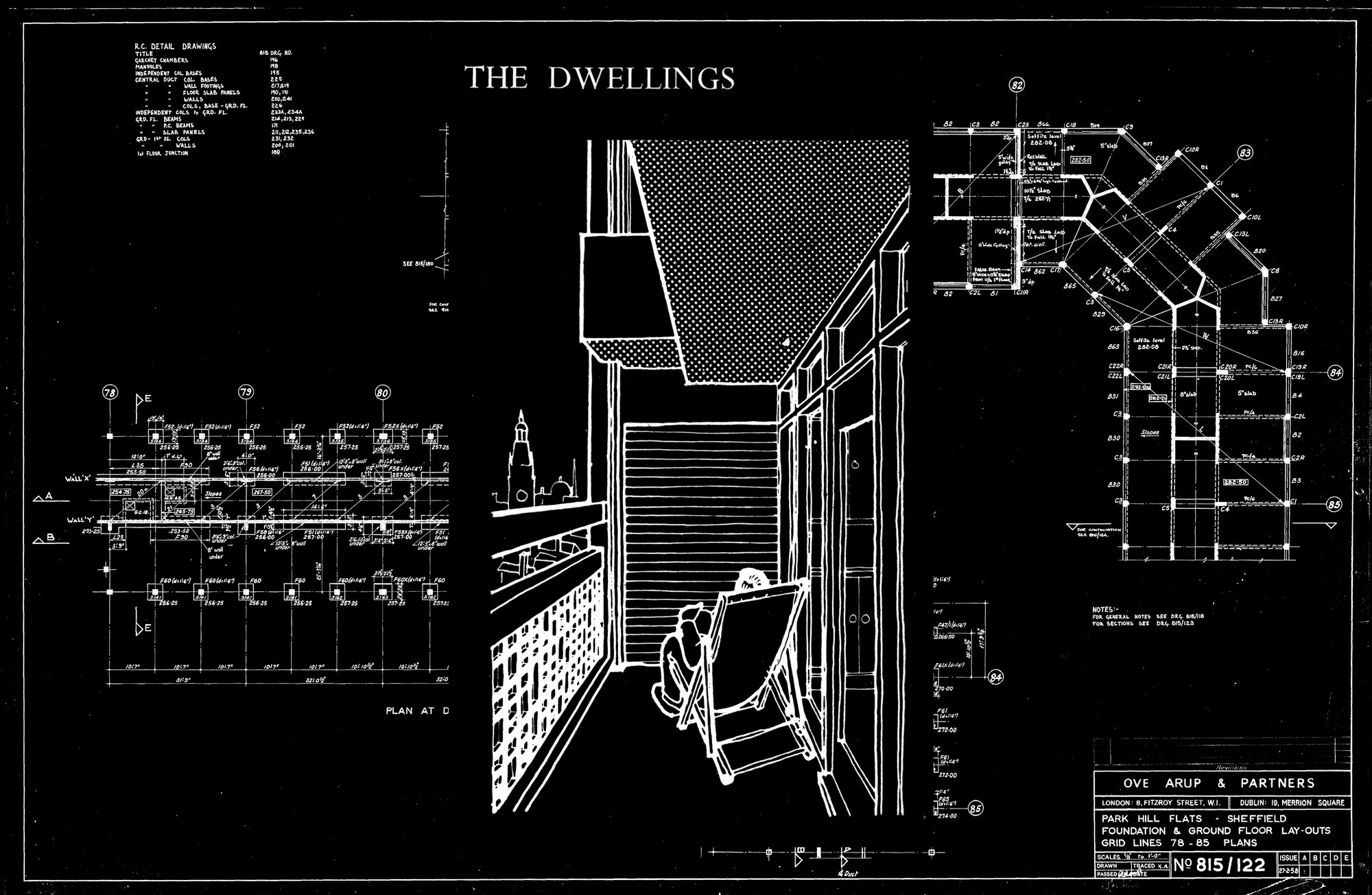 Ilona Sagar | Edition
ILONA SAGAR
The Dwellings
Edition printed 2019
£160 usual price**
36.5 x 56 cm
Pigment inkjet print
Edition of 45 + 2 AP's
To mark the launch of Ilona Sagar's new two-channel film commission, Deep Structure, we have produced a limited edition print with the artist. 'The Dwellings' draws on research undertaken in the Sheffield Archives & Local Studies Library and references an original blueprint of the Park Hill estate kindly reproduced by permission from the Ove Arup archives.
Sagar's film, presented for the first time as a solo exhibition at S1 Artspace from 11 Oct - 14 Dec 2019, explores the links between architecture, health and community wellbeing through the lens of Sheffield's Park Hill estate.
Ilona Sagar lives and works in London. Using a diverse range of media spanning performance, film and sound installation, she has formed a body of work which responds to the social and historical context found in the public and private spaces we inhabit. Sagar's practice is developed in a cross-disciplinary dialogue with a range of art and scientific disciplines including dance, architecture and neurology. Her work has been exhibited at the Wellcome Collection, London; CCA and GOMA, Glasgow as part of Glasgow International; South London Gallery, London; Pump House Gallery, London; and Hayward Gallery, London.
To collect in person please use discount code 'PICKUP' and postage will be removed at checkout.
For further information please email: sales@s1artspace.org