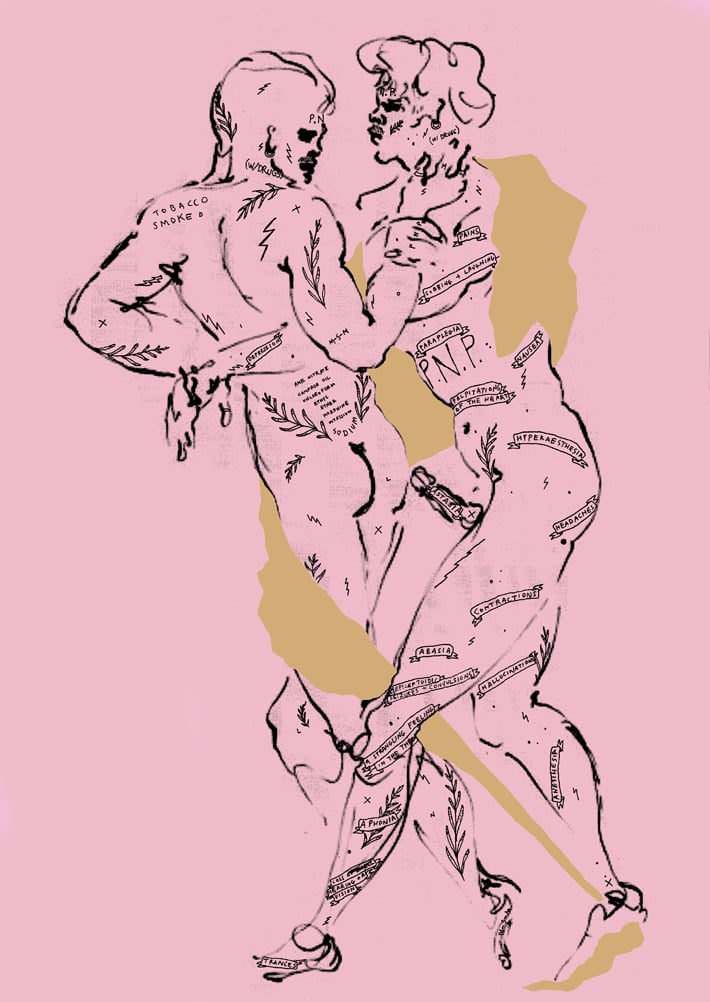 Studio Print | Jamie Crewe
The S1 Studios Print Portfolio presents limited edition artworks produced by artists based at S1 Artspace.
Jamie Crewe is an artist, a singer, and a vicious changeling who lives and works in Glasgow. They have presented two solo exhibitions, Female Executioner, Gasworks, London (2017), and But what was most awful was a girl who was singing, Transmission, Glasgow (2016), and have been involved in recent group exhibitions in Glasgow, Edinburgh, Copenhagen, and Vienna. Their book GLAIRE was published in 2017 by by Ma Bibliothéque, and they have presented their performance work Potash Lesson (2016) in Glasgow, London, Berlin and Belfast.
Jamie is currently developing a new moving image work commissioned by the KW Institute for Contemporary Art, Berlin, as well as working towards a solo exhibition at Tramway, Glasgow, for 2018.
Individual prints are available for £40 each or the full Portfolio is available for £180. All proceeds raised support our Artist Professional Development Programme. The production of each print has been generously supported by Rupert Wood, APG Works, Sheffield.
For more information please contact sales@s1artspace.org
To collect in person please use discount code 'PICKUP' and postage will be removed at checkout. 20% VAT is included in price listed above.